We organize our data analysis work into projects that fall into one of the following categories
to provide efficient solutions for dynamic research oriented projects as well as for recurrent production tasks.
Please request a take-in or consultation meeting to discuss your needs and suitable services
Ideally, please provide a brief overview of your question, aims and plans. This helps us to select the suitable expert for your project and to prepare a productive first meeting. It is most productive if this discussion happens before data are generated, cf. Access for explanation.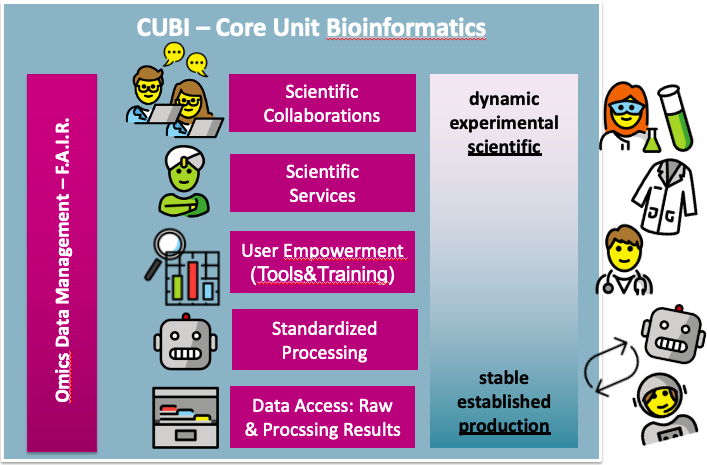 Scope
We are organized into application area oriented project teams and aim to provide expert with domain knowledge in:
rare disease genetics
cancer genomics
functional genomics
single cell transcriptomics
omics data management
metabolomics and proteomics data analysis
exploratory statistical analysis and data integration
Last modified: Mar 15, 2021